Expose chamber & leave brickwork
10-September-2016
10-September-2016 13:21
in General
by Admin

ENQUIRY
The customer wanted to remove the wooden surround and replace the existing fire with a wood burning stove.

SURVEY
We popped over to take a look at the room, chimney aperture and access to the stack. We suggested - a 5kW stove would suit the room size, a chimney sweep would be needed and the access was fine. We issued a estimate detailing the variables that may incur once the existing fireplace had been removed. Hearth and stove options were discussed.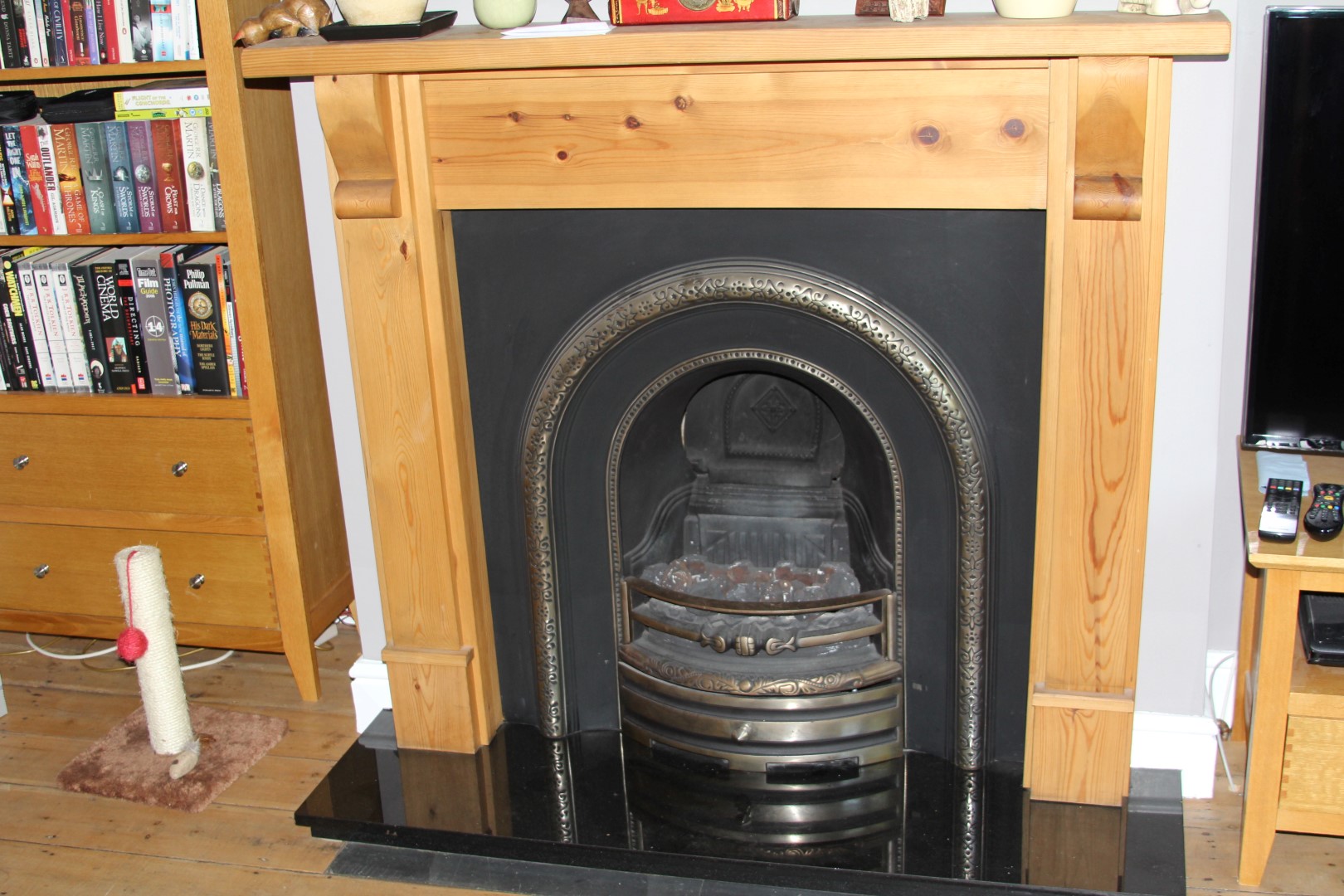 Survey photo
After the estimate was accepted we booked the prep work and installation. The duration was two days with the preparation work on the first and install on the second.

PREP WORK
Once opened up we could asses the brickwork and the customer was keen to leave it bare.
We installed a front and back Italian honed slate hearth and made good to the front fascia of the breast.

INSTALLATION
The stove chosen was the 5kW Charnwood C5.
We installed a 10 meter 316 grade flxible liner.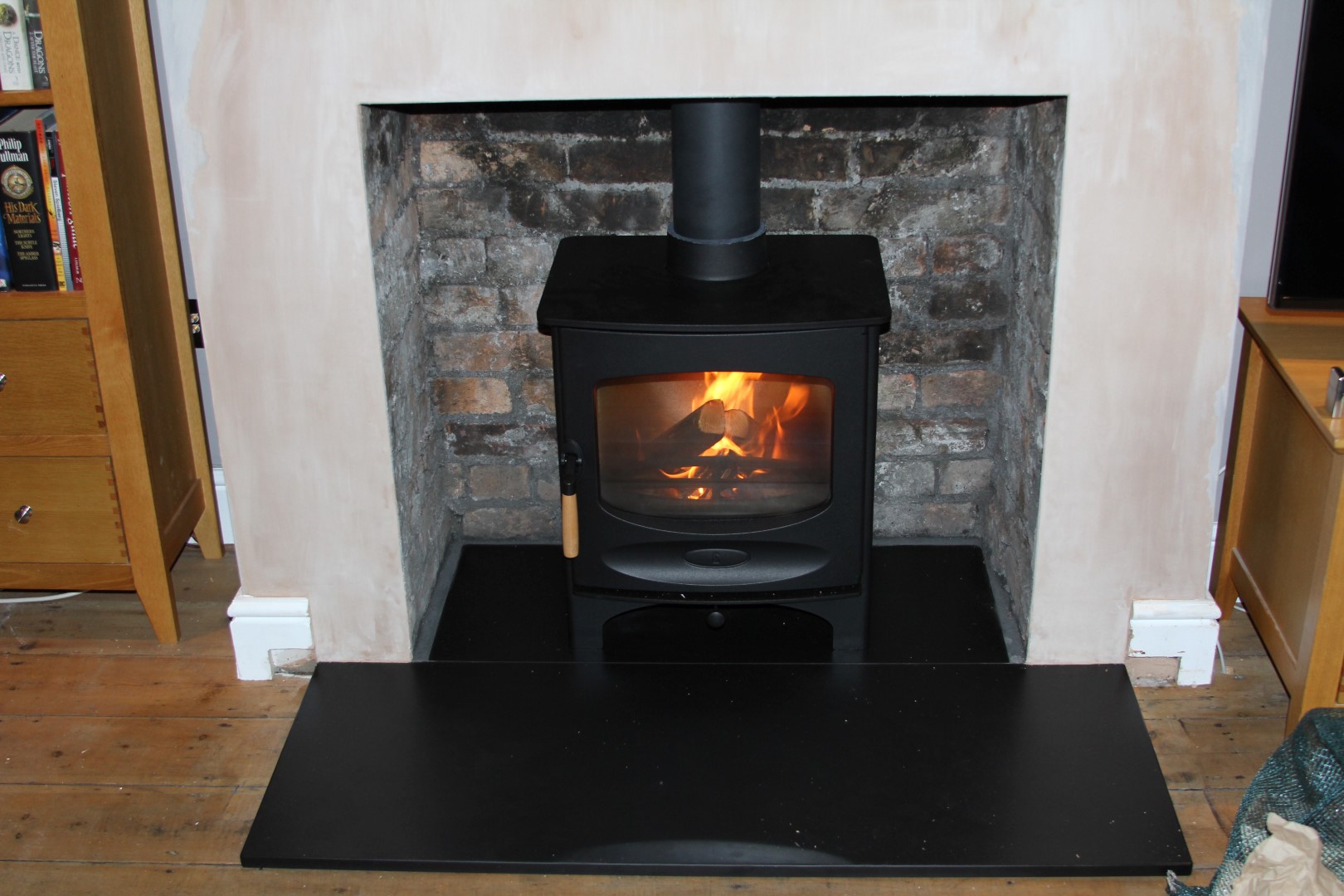 Completed installation photo