Installing a Wood Burning Stove in an Extension
22-March-2018
22-March-2018 12:52
in General
by Admin
ENQUIRY
Our customer was having a single storey extension built and wanted a wood burning stove installed to add some warmth to the new space.

SURVEY
We took a look as the extension was still being built and gave advice to the building team (i.e using class A1 rated fireboard behind the stove etc). We used plans and measurements taken on site to spec the twin wall (modular stainless steel chimney system). We advised on stove, positioning and hearth materials.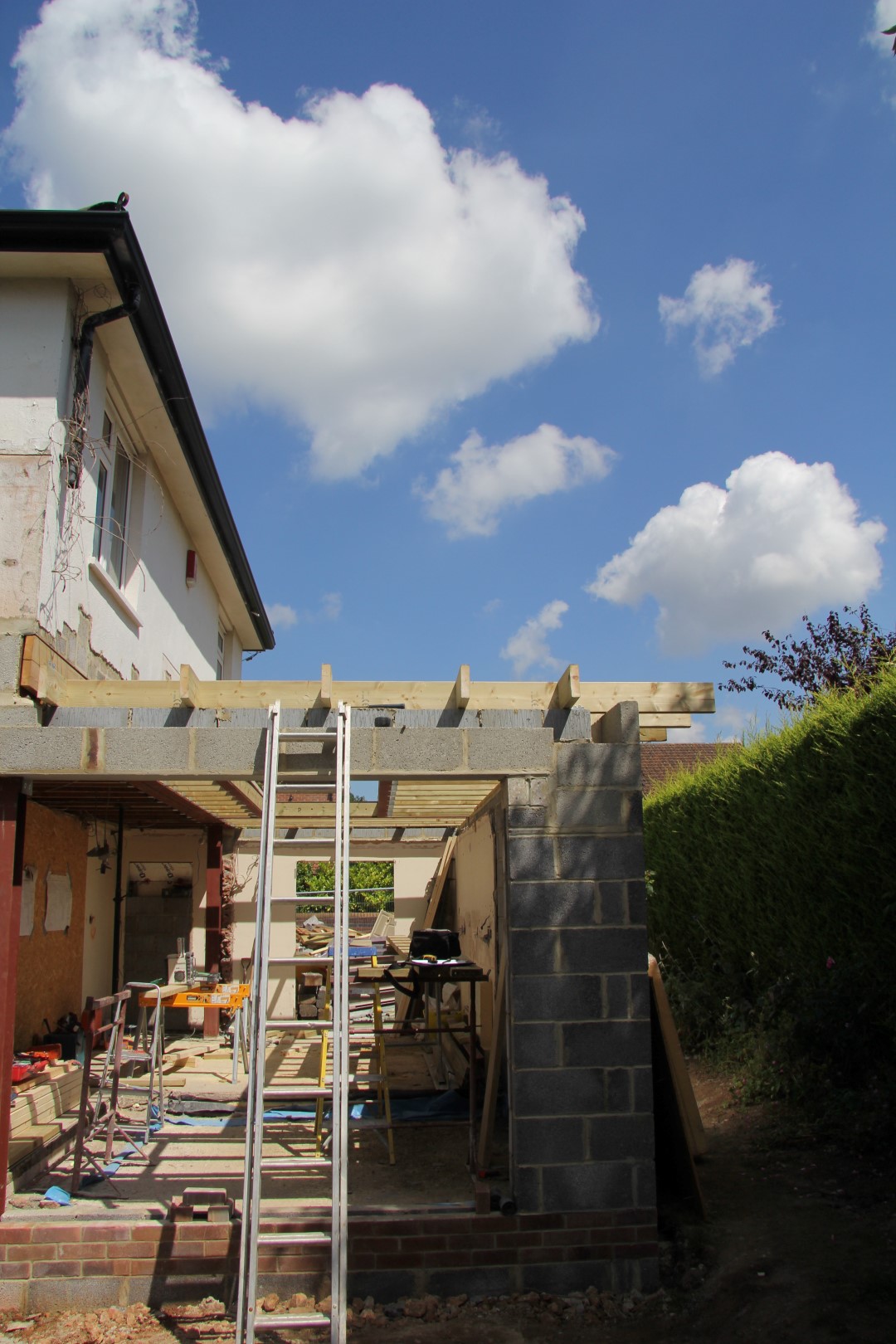 Survey photo
After the estimate was accepted we booked the installation dates with the customer once the floor was down.

INSTALLATION
The stove chosen was the HETA Scan Line 7D with a rotating base in black. We used a teardrop shaped riven slate hearth to locate the stove in the corner and the twin wall system was black to fit in with the stove, usually stainless steel as standard.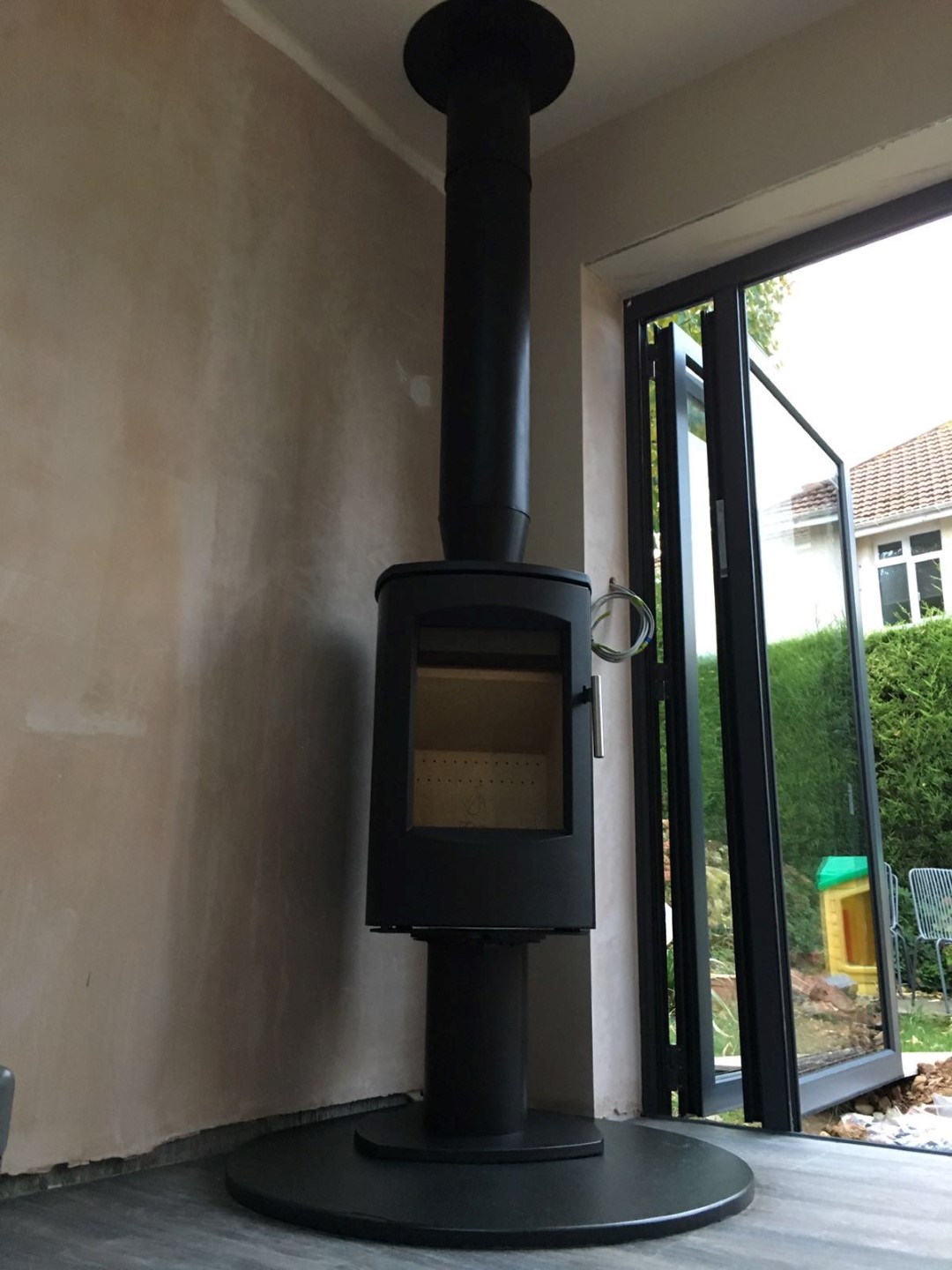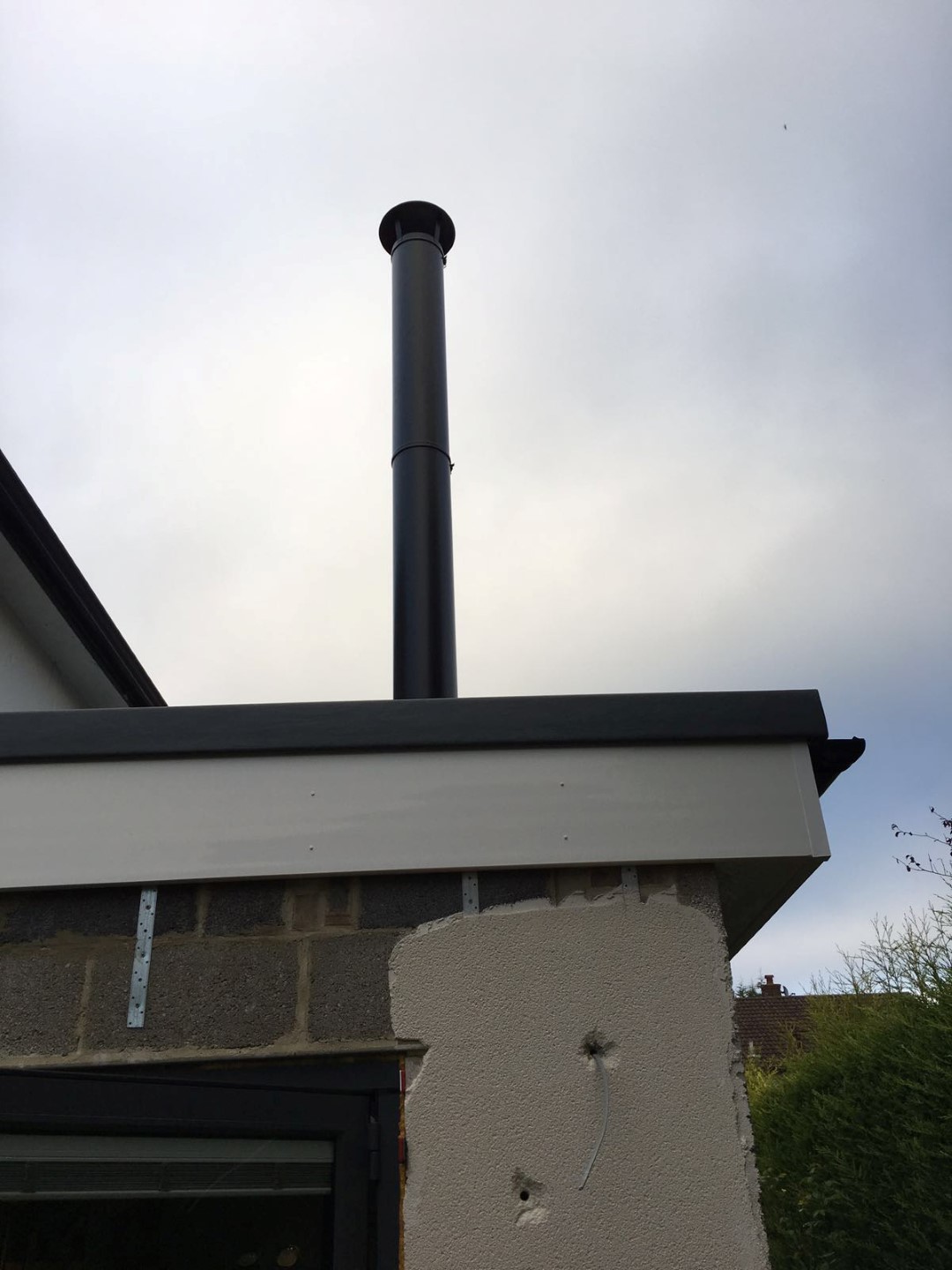 Completed installation photo