If there is no chimney in the room you would like to locate the stove or you are looking to install a wood burning stove in an extension or new build then we would use a stainless steel modular chimney system known simply as 'twin wall' to take the gasses produced by combstion safely out of the property.
There are two routes the twin wall pipe typically can take - through the property internally or exiting through the wall and travelling up the side of the property externally. Please see the below illustration for an example of both routes.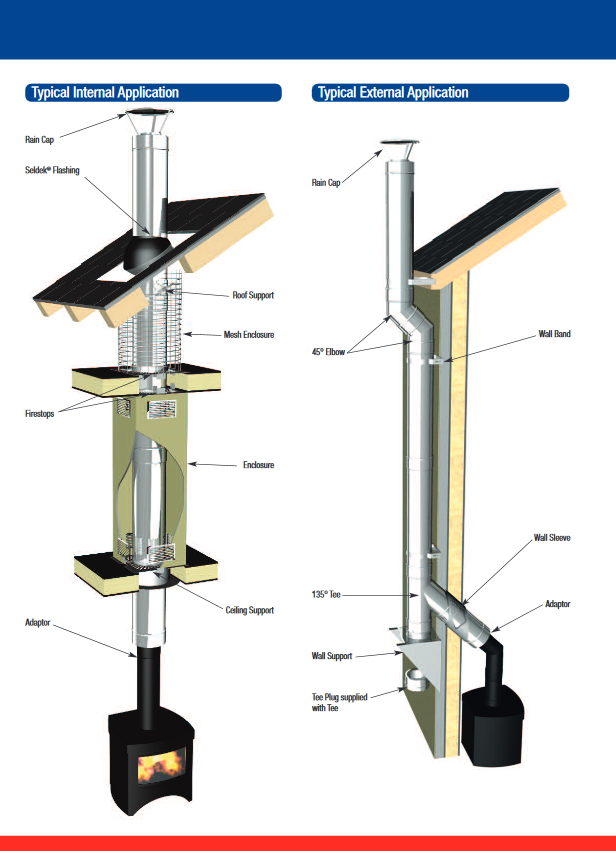 The stoves used in this kind of installation tend to look best on a pedestal or log store to give them some presence as they aren't restricted by a chimney breast chamber. Below are two examples of installations we have done recenlty using both routes.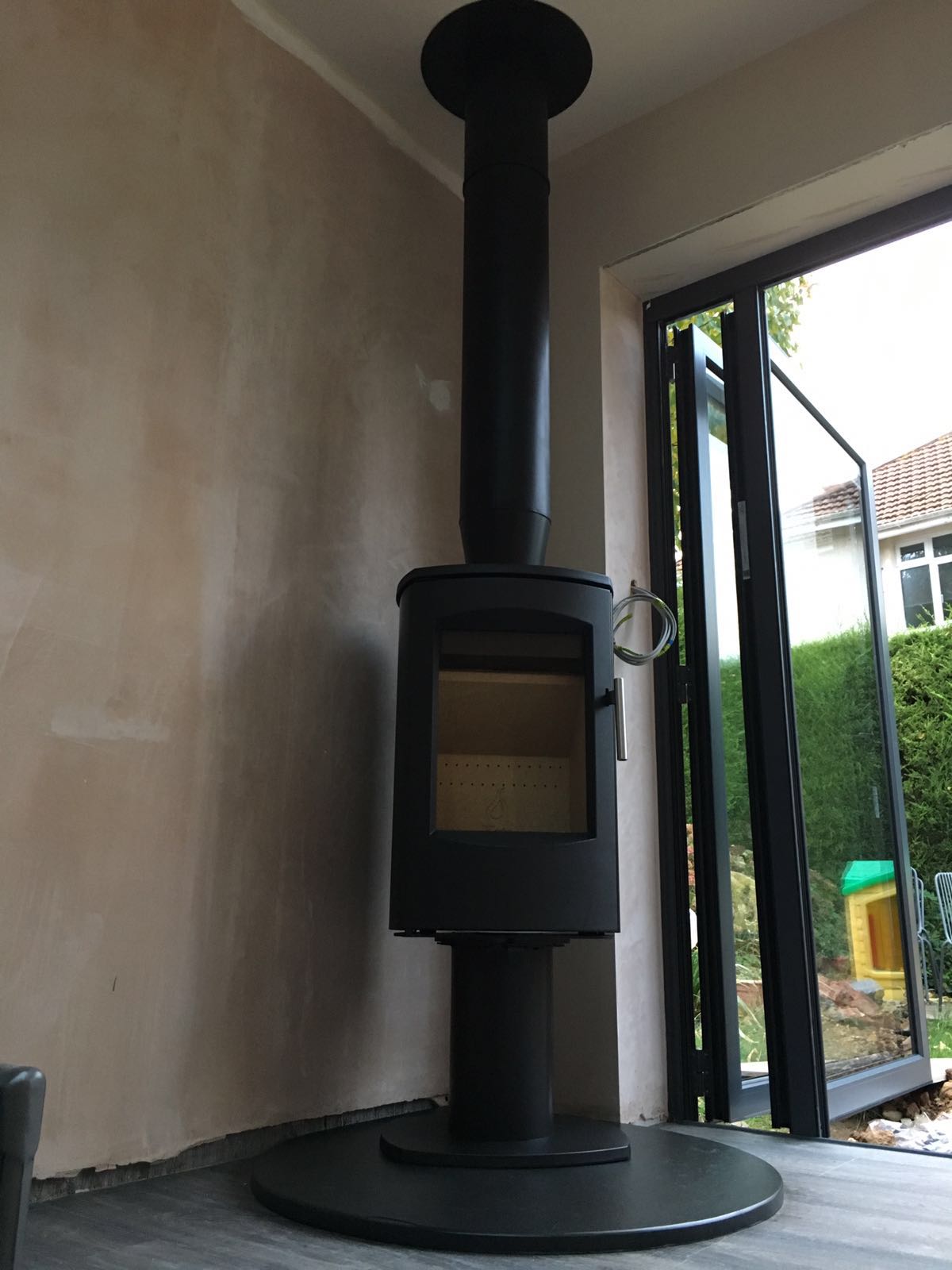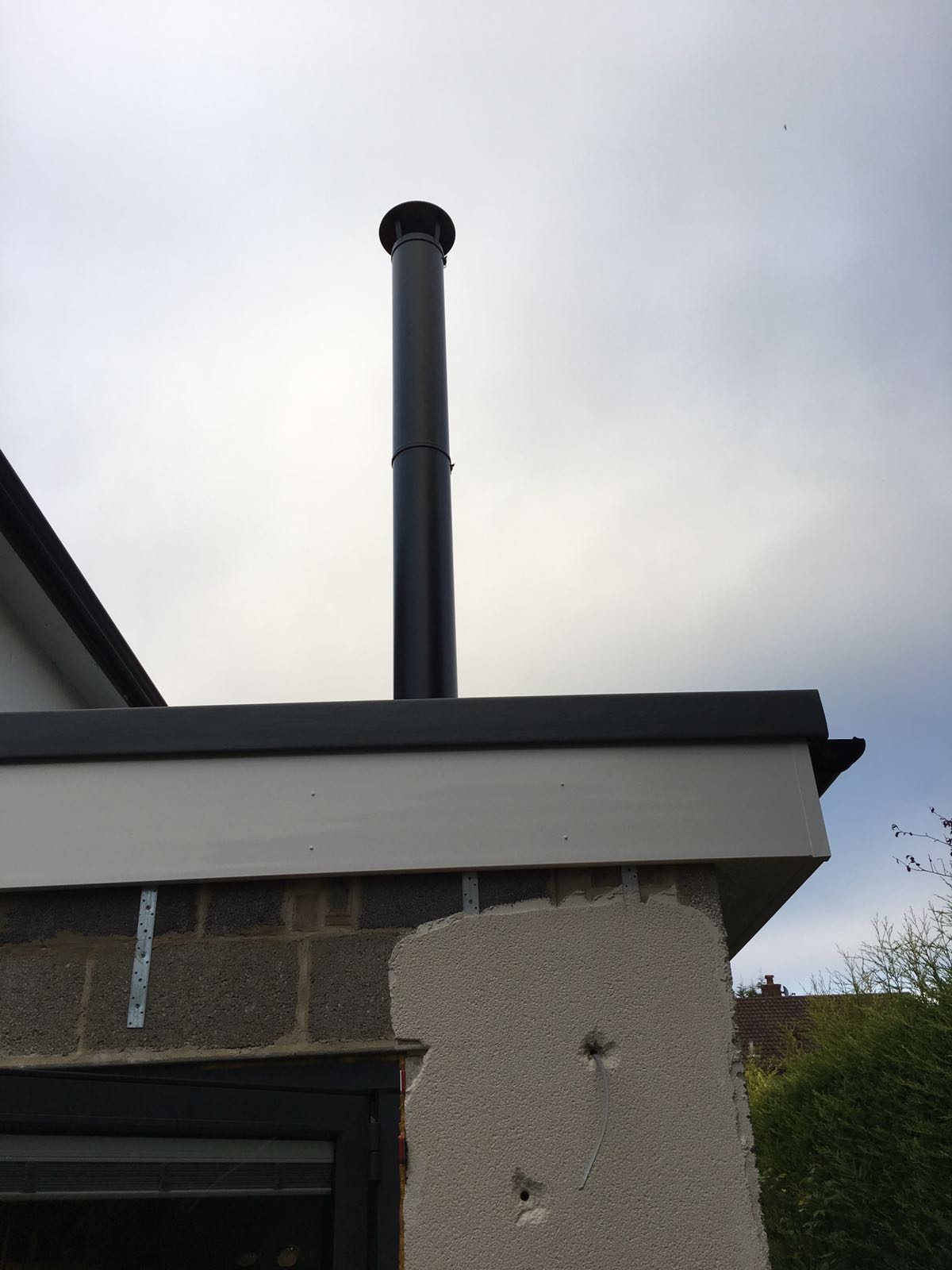 The stove in the above installation shows an internal system in a single storey extension. The stove is the Heta Scan-line 7D in black and we used a tear drop shaped riven slate hearth to locate it in the corner of the room. The twin wall pipe has been powder coated in black to match the stove and hearth (as standard the pipe is a shiny stainless steel finish). You can see that the twin wall needs to come up by a few meters at least above the extension height to comply with building regs and guarantee a good draw for the stove.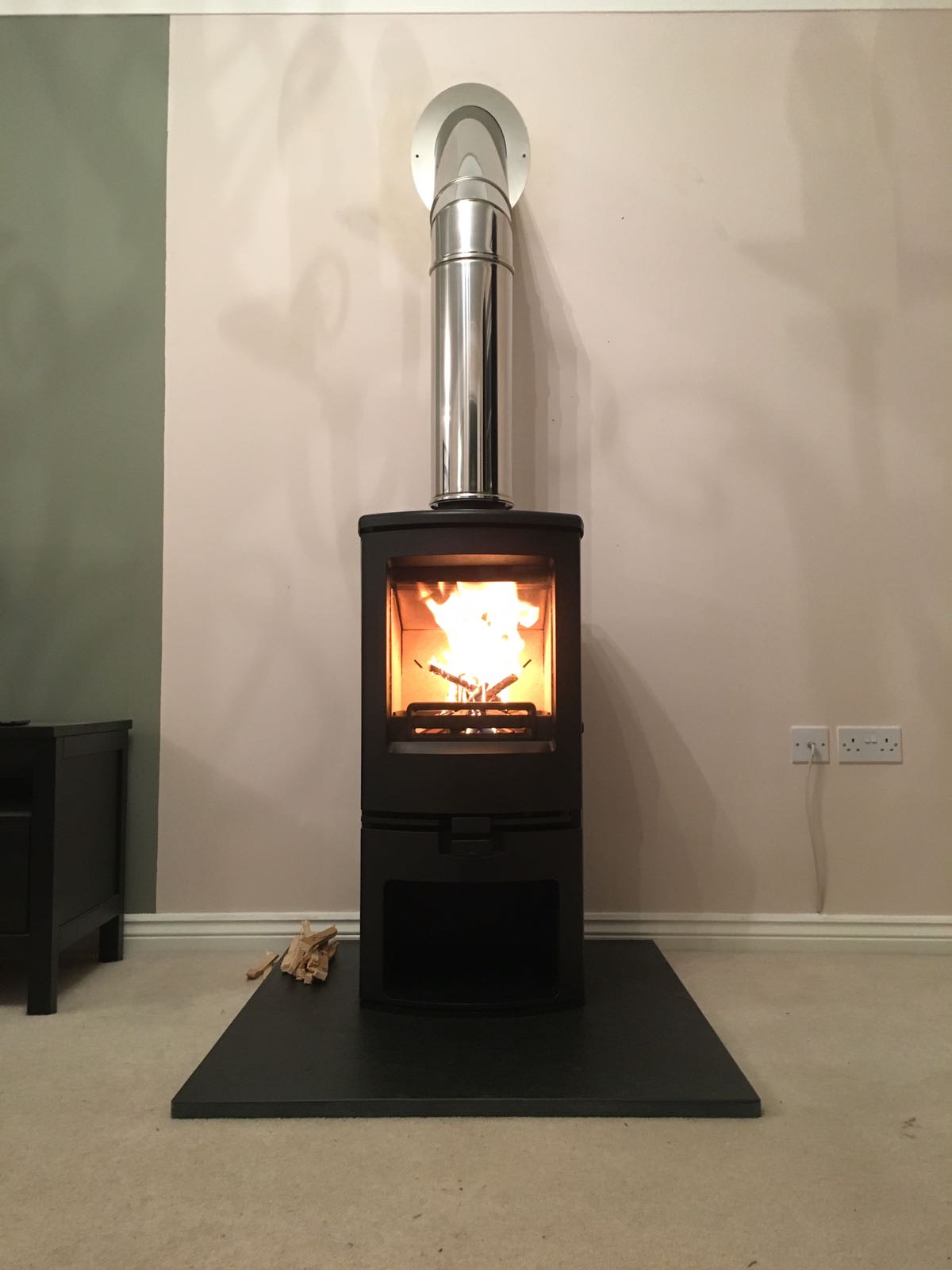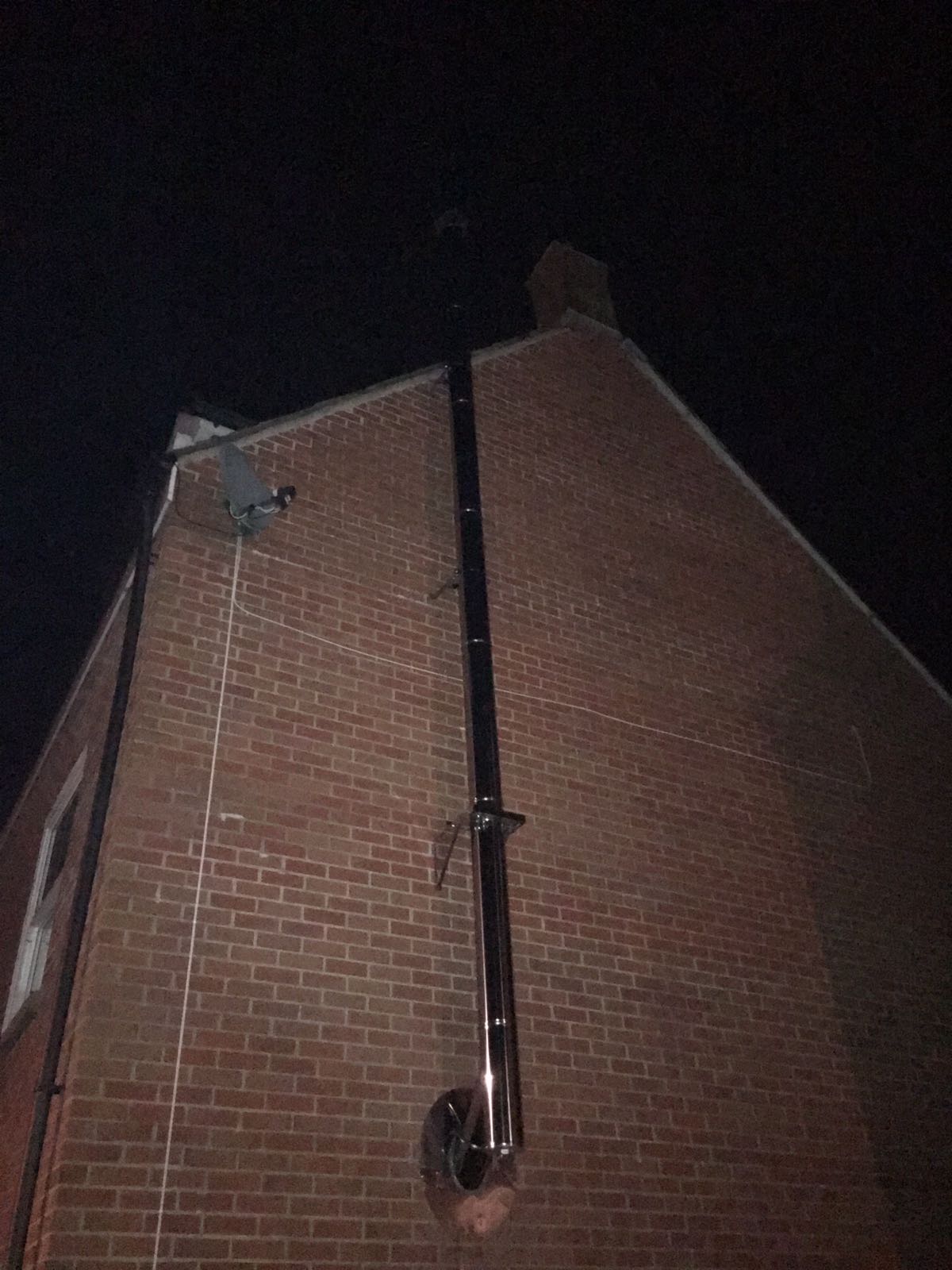 The above installation shows an external system on a two storey property. The stove is the Charnwood Arc with store stand in black. The hearth is black honed slate. The twin wall pipe has been left uncoated in stainless steel. We needed to take it all the way up to beyond the original chimney stack to comply with building regs and again make sure the stove gets enough draw to work efficiently.
To work out what is best for you we would need to get some more info. Please contact us using the form below.